Why should I access my company profile?
See how your company is perceived
Other companies, lenders, and customers can access your company credit score.
See what they see, and ensure you're showing your company in the best possible light
Find out how your score is determined
Understand the different factors that can have a positive and negative impact on your score
Be more confident when applying for a loan or going to tender
Gain easier access to finance, secure preferential credit terms with suppliers and boost your chances of winning new business

It's great! It shows us our own creditworthiness and allows us to manage that. You can see what information lenders base their decisions on when your business applies for credit.
Andrew Cartwright - CEO, Tribe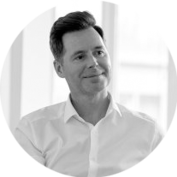 Improve your company credit score
Find out the top factors influencing your score* so you can understand any issues and start to fix them
*This applies to limited companies only
Ensure your report is correct and
up-to-date
This is one of the only reports to include commercial CAIS** data, making it the most accurate and fully comprehensive view of your own company
**Pronounced 'keys'. Credit Account Information Sharing (CAIS) is our proprietary shared database of credit history.
To find out more about CAIS, please download a copy of our Commercial CAIS guide
Find out your online reputation score
Prospective customers will be researching your company and reading online reviews when deciding whether or not to purchase from your or use your services
What you'll get with My Business Profile
Real time access with flexibility to
cancel anytime online
Receive automatic alerts about changes to your report or when someone has credit searched your company
What you'll need to sign up



You'll need to be the owner of the company you're searching for
Your home address, phone, email and date of birth
Valid debit or credit card